This is a dog everyone looking for a companion should take a minute to check out.
This dog is enrolled in basic obedience training at Stafford Creek Corrections Center. Dogs graduate from this program with leash training and socialization in addition to basic obedience. He will be neutered and up to date on all shots. The adoption fee is $225.00.
I strongly recommend, whether you are interested in adopting or just a pet lover, you read about the program (here). The dogs are carefully selected from shelters to join this program. The inmates chosen to train these dogs are carefully selected and trained.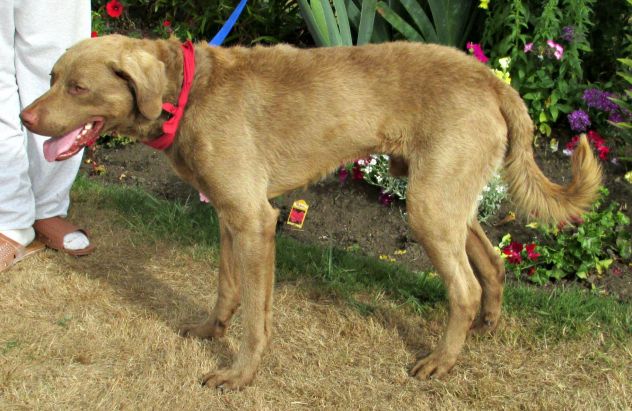 If you choose to adopt Maverick, a 3 to 4 year old Chesapeake Bay Retriever, you will be getting a dog who is well socialized and trained in basic obedience. Cats, however, since they are not part of the program, are an unknown; so the shelter recommends a home without cats.
They say the photos do not do Maverick justice.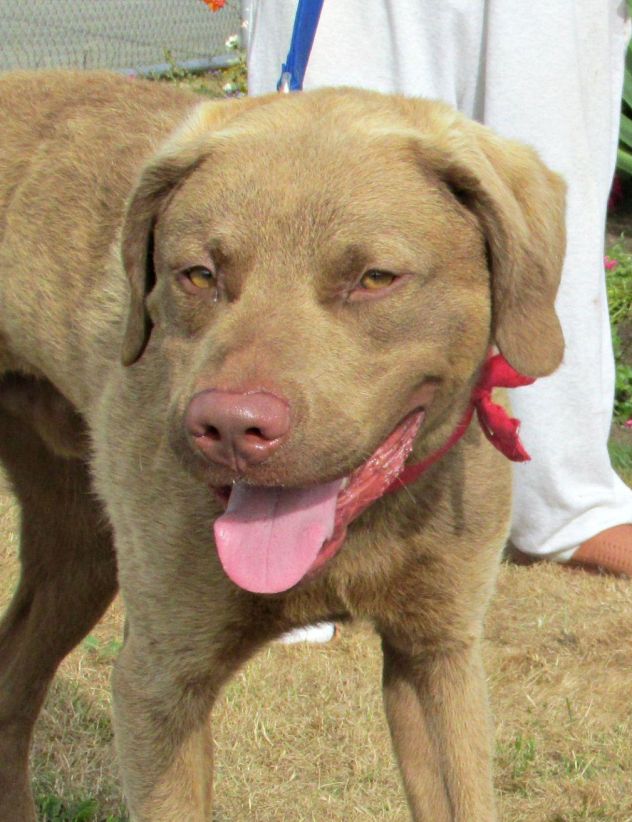 For more information use the adopt me form for Harbor Association of Volunteers for Animals. There is also an adoption application you can complete on the HAVA site.
(all information and photos are courtesy of Petfinder.com, Harbor Association of Volunteers for Animals and Freedom Tails)
The Tuesday's Tails blog hop is hosted by Dogs N Pawz and Talking Dogs.